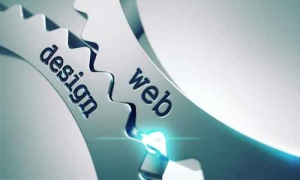 Your website design is often the first impression consumers have of your company. Is your current site conveying the impression you want.  If not you may be losing business to your competitors. One of the most necessary and important (if not the most important) forms of internet communication for any business is a company website.  Also, let's not forget you will want to have your site optimized for the search engines so you will be found to make that favorable impression.
What Kind of Information Can My Website Display?
With a company website, a business can provide constant information about their products or services in a variety of forms. Some of the main sources of information a website can display come in the form of articles, pictures and even videos.
The bottom line is that the more information a website has on it, the more potential customers are able to learn about the business. This ultimately leads to potential customers making a much more informed decision regarding whether or not to employ a particular business. We are fully able to design and display any article, photo gallery and video to maximize your Tampa website's chances of attracting potential customers.
Looks Aren't Everything, Wait They Kind of Are!  In addition to the sources of information a website has on it, it also needs to be eye-catching and one of a kind. Many of your potential customers will first be drawn to the layout and aesthetics of your Tampa website, and secondly the content it has. This doesn't mean that the content isn't important; it just means that your Tampa website has to have a unique design that differentiates itself from other websites. Here at Sailfish Media Group, we pride ourselves on the stunning and imaginative Tampa website designs that we specially create for each and every customer.
Today, it is very common for consumers to search the internet for information on products or services before they decide to actually visit the store. Without a well designed and informative website, companies are sometimes viewed as illegitimate or inexperienced, even if that is not the underlying issue. On the other hand, a good website can make all the difference in the world and help you "reel in" the best customers with minimal drag ( if you couldn't tell, we love fishing puns)!
Here at Sailfish Media Group we fully understand the importance of maintaining a strong web presence. We constantly strive to help your business take full advantage of its web potential. With a well developed Tampa website, your business can expect to see a huge increase in customers and market share. Feel free to contact us to see how we can help you create a Tampa website that will let you "catch the big ones"!