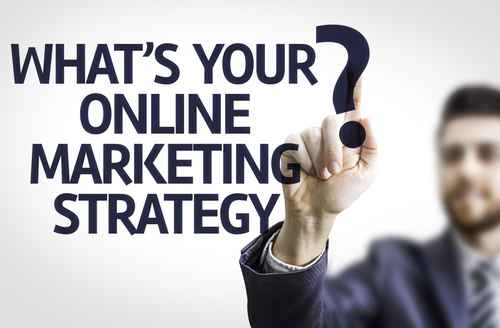 The Internet is a vast, virtual and ever-growing universe full of an abundance of information and data. A global audience has now been introduced to media due to the internet's substantial presence. From the mundane to the bizarre, the informative to the comical, you can find almost anything on the internet, even funny cat pictures which are sure to bring a smile to your face. Whatever you may be online for, there is good reason to suggest that you are looking for something just like the millions and millions of other individuals out there. So as a business owner, wouldn't you want at least some of those millions and millions of people to find your products and services online (if the answer isn't yes then you probably shouldn't be a business owner)?
The internet is unique to any other medium because it provides instant responses, making marketing that much more of an effective tool to businesses in need of advertising solutions. The broad scope of online Tampa marketing has grown to encompass many different tactics, not just internet-based tactics. It now includes marketing done through wireless media and email. Online Tampa marketing brings together the technical and creative aspects of the internet, such as development, design, sales and advertising.
Online Tampa marketing continues to grow because of the advantages it has over more traditional marketing and advertising methods. You can reach a large portion of your target audience without spending a large sum of money. Potential customers can research information at their convenience. This means that potential customers will produce a lot of gross impressions, which is good in the advertising world because there is a high exposure rates to advertisements. Online marketing also provides businesses with the opportunity to selectively choose their target audiences based on demographic, psychographic and geographic information. In addition to target audience selectivity, businesses can choose whether to advertise on a cost per thousand (CPM) and cost per click (CPC) basis. These two methods are extremely cost-effective and produce desirable results.
It is understandable that the virtual cannot compare to the tangible. Seeing a cupcake in front of you as opposed to it being on a computer screen, or smelling the different floral notes in that perfume that you were eyeing are incomparable to a screen shot of the bottle (although we here at Sailfish Media Group are crossing our fingers for the future of virtual smelling!). Yet the virtual can be just as appealing as the tangible if done properly.
Having an online presence provides a business with the convenience of being able to communicate, interact, and effectively reach a wider range of audience. The keyword here is convenience. First, let's start with the fundamentals. In order for your business to be successful in today's competitive market place, you will need an effective website. It is absolutely necessary! 82% of consumers will seek you out via the internet before they will pick up the phone to call you. Having a website is a perfect way to showcase your business and highlight what makes you special. By taking the first step and establishing a web presence; your business is building a professional reputation and credibility.
Here at Sailfish Media Group, we provide you with the basics all the way up to the bells and whistles of online Tampa marketing. The online Tampa marketing services we offer include social media management, online coupons (CouponChuck.com), blogging (everyone has something to say these days), virtual newsletters, email marketing, internet news syndication and much more. The possibilities are endless and we're here to help your business in any fashion that it needs.