Branding Process & Corporate Identity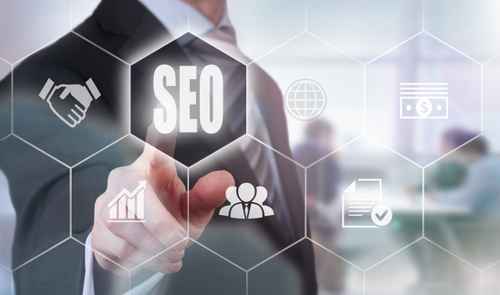 When you think of a brand of fast food, or soda or your favorite sneakers, what comes to mind? Do you see their logos in your head -yellow arches, the color red, a swoosh? Such companies' brand identities have become parts of our culture, making their logos highly recognizable around the world. The value of their products and services can be debated but there is no doubt that these businesses have reached global recognition.  Such recognition can be accredited to the way they branded their image and identity, making it easy for customers to perceive their business in a crowded market place.
Branding and Tampa advertising are integral parts of the marketing process for your business. You need to be able to send a uniform message to potential customers about what your company stands for. Branding allows different messages to be sent to different demographics through many different media types and vehicles.  An underlying constant in every message needs to be available for consumers to pinpoint that this particular message is without a doubt from your business. At Sailfish Media Group, we ensure that every message created is on par with your business' initial vision, corporate structure and values.
Elements of Tampa Advertising and the Branding Process.
When developing a branding strategy for a business, we incorporate many different elements so that a lasting identity is fixated in the minds of potential consumers. Proper analysis of such factors including product or service life cycle, competition in the market place, consumer loyalty patterns and significance to consumers are essential if a branding strategy is to be successful.
Some of the elements that we incorporate in the Tampa Advertising Branding Process are:
Budget and any other financial considerations

Continuity and credibility of the brand

How your target market perceives yours business and your competitors

Product/service attributes that are important to your target market
Target market's existing perceptions of the product or service category

Competition in the market place from other product or service categories

Target market's, real or perceived, product differentials

Target market's expectations about products/services in your particular category
The policies, programs and activities in support of your brand all help to increase brand exposure, and can take many different forms. Ad content, trade shows, contest and event sponsorship, public relations, distribution channels used, promotions, causes and charities supported, web presence and site activity and promises and guarantees are means of brand maintenance and Tampa advertising exposure. Here at Sailfish Media Group, we use a mix of these tools to help create the strongest and most impressionable brand identities and Tampa advertising solutions possible for businesses.
To brand your business is to create a signature look and style. From the fonts that you use, to the colors and images, to the catchphrase, every aspect of your products or services needs to have its own, unique personality. Yet having a beautiful logo design is only the beginning; the brand needs to be nurtured, grown and multiplied. Consistency is the key to any successful branding process. Nurturing your brand means expose it to your potential customers through different media types and vehicles. Selecting a particular medium (TV, radio, outdoor, etc.) is not enough to reach your target audience, you also have to select the right media vehicle (NPR radio, Bay News 9, the billboard off of I275, etc.) that will maximize your chances of reaching your target audience. In addition to selecting the right media types and vehicles, you need to have a website that reflects the feel and the look of that business card or brochure that you are handing out on your next networking event.
Contact us today for more information on branding your business.