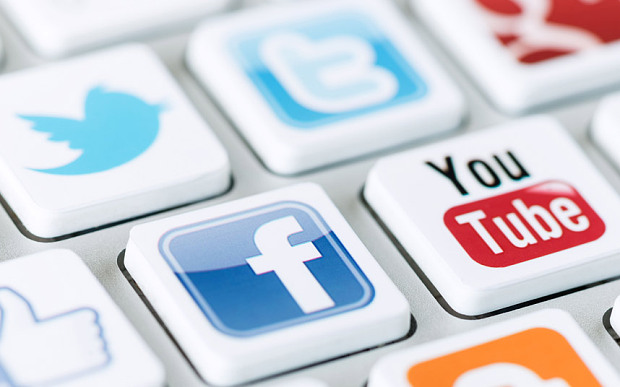 The internet has changed the way we shop, date, communicate and even socialize! But more than ever, it's given us a new opportunity to market ourselves in a new fashion with internet marketing. So what is social media and why is everyone buzzing about it?
Social media madness is not only addictive and fun but it can truly be a successful campaign to market yourself and your business. Tampa Social Media management campaigns can work for almost every kind of business. If you've never used Facebook or don't even know how to Tweet, it might be an intimidating task. No need to fear! Sailfish Media Group is here to help you with all of your Tampa social media management needs! Getting started isn't as complicated as you may think.
First, you need to choose the "right" social media channel that suits your brand image and the product or service that you are trying to promote. There are over 90 online social media platforms and it's important to focus and choose the right one that fits your business.
Sailfish Media Group specializes in the four largest social media platforms:
Facebook

Twitter

YouTube

LinkedIn

Google +
Each of these social networking sites is specifically designed for different goals in mind.
Facebook is a relationship builder where you can start a fan base. Not to mention that Facebook is the world's largest social network, with 500 million users and counting (they even made a movie about it)! Almost every one you know these days in on Facebook and for good reason. With all that Facebook has to offer, why aren't you?

Twitter is the perfect way to start creating "buzz" about your product or service. It provides users with the unique opportunity to constantly update information and allows followers to be aware of the latest and greatest news. Another great and convenient feature about Twitter is that it can be linked to Facebook's status updates.

YouTube is a great way to showcase product demonstrations while putting a face to a name. Its tagline is "Broadcast Yourself" and that is exactly what your business can do. Youtube is much more than a place to see the latest music videos; it allows you to become the next web sensation!

LinkedIn is suitable for establishing a professional reputation and presence online. It is a great networking tool in the sense that it allows you to seek out new business opportunities, past and present colleagues and ask industry experts any question that you may have.

Google + Although not as widely used as other media Google has made this social media very important in the world of SEO search engine optimization.
Sailfish Media Group can set-up any Tampa social media account whether it's a business, personal, or a fan page. We can show you how easy it is to manage your pages and keep the interactions fresh and moving. One-on-one teaching is available with simple and informative tutorials. We provide you with professional and efficient Tampa social media and internet marketing tools.
It's time to engage your potential clients and be proactive in spreading the word of mouth for your business. Sailfish Media Group can set, establish, maintain, and refresh any social media account. You can raise your Google ratings, receive feedback, implement consumer attraction tools, upload coupons, utilize customer surveys, update continuously with recent news about your business, promote specials, send out newsletters, have organization and management of your email account and much more. The possibilities are endless when it comes to social media so let us start creating buzz about your business today!
Let's Talk (or Tweet)!  Contact Sailfish Media Group for a personal consultation to begin your Tampa social media plan. Let us help your business be the biggest fish in the sea!